Nitrile S&S GLOVE Gloves products have obtained prestigious certifications from US & European markets for disposable gloves such as FDA, ISO, EN, etc.
Food and Drug Administration
FDA| 3021015522: FDA standards include the strict regulations of the US Food and Drug Administration  set forth to monitor the safety of products on the list of regulated products circulating in the US market.
FDA 510K – 2/2023: is a mandatory certificate for medical equipment manufacturing and distribution facilities in the United States as well as foreign establishments wishing to export products to this market. When it comes to FDA medical devices, there are two terms that businesses cannot ignore, namely Premarket Approval (PMA) and Premarket Notification 510(k).
FDA Chemotherapy: 4/2023: These gloves are FDA regulated as Class I-specific medical devices requiring a pre-market 510(k) notice. FDA reviews these devices to ensure they meet performance criteria such as leak resistance, tear resistance, and biocompatibility. No: 3021015522
Soon: 2/2023 Soon: 4/2023
Conformite Europeenne
CE (EU-MDR): 3/2023 – Regulation (EU) 2017/745: Applies to all medical devices sold within the European Union as of May 26, 2021. The CE MDR is a set of "General Specifications" for the handling of single-use medical devices detailing the procedures and steps that device manufacturers must follow in recycling of single-use equipment for reuse, quality management system requirements, and traceability provisions.
CE (PPE): 4/2023 – European Union policy for personal protective products to meet the basic health and safety requirements that manufacturers must meet and remove barriers trade with these products in the European market. CE PPE is an indication that the product meets the requirements and can be sold anywhere in the European Economic Area (including EU countries and Norway, Iceland and Liechtenstein) as well as in Turkey . Soon: 3/2023 Soon: 4/2023
Medical Device Single Audit Program
MDSAP: 4/2023 – The Medical Device Assessment Program (MDSAP) allows a one-time audit of a medical device manufacturer's Quality Management System (QMS), which meets the requirements of many regions. legally prescribed. Audits are conducted by Auditing Organizations (AOs) authorized by Participating Regulatory Agencies (RAs) to evaluate against the requirements of MDSAP. MDSAP is a way in which medical device manufacturers are assessed for compliance with the standard and regulatory requirements of up to five different medical device markets: Australia, Brazil, Canada, Japan and the US .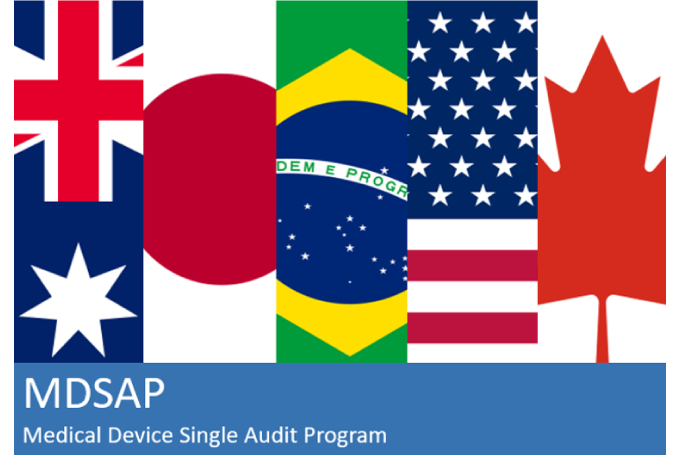 Soon: 2/2023
British Retailer Consortium
BRC: March 2023 – The BRC is a global standard for food safety established in 1998 by the British Retailer Consortium for quality control and food safety. The BRC standard provides requirements for controlling the supply chain of products from input materials. With BRC standards, enterprises must control hygiene issues from input materials to production and consumption. The entire closed process must strictly adhere to hygiene standards. Soon: 3/2023
International Organization for Standardization
ISO 13485: 1/2023 – is the most popular international standard of the medical device industry defined by the International Organization for Standardization. These requirements are used by medical device manufacturers to apply to Quality Management Systems. ISO 13485 is like a quality management system for organizations involved in the design, manufacture, installation and maintenance of medical devices. Soon: 1/2023